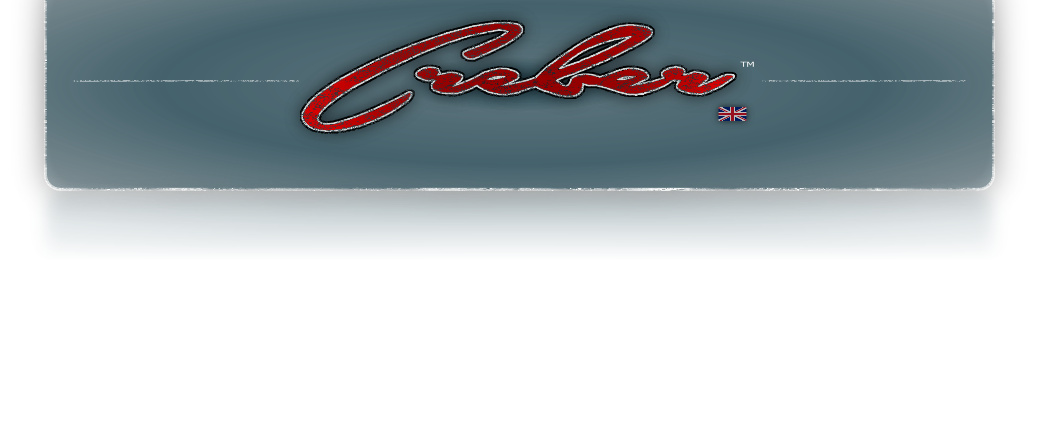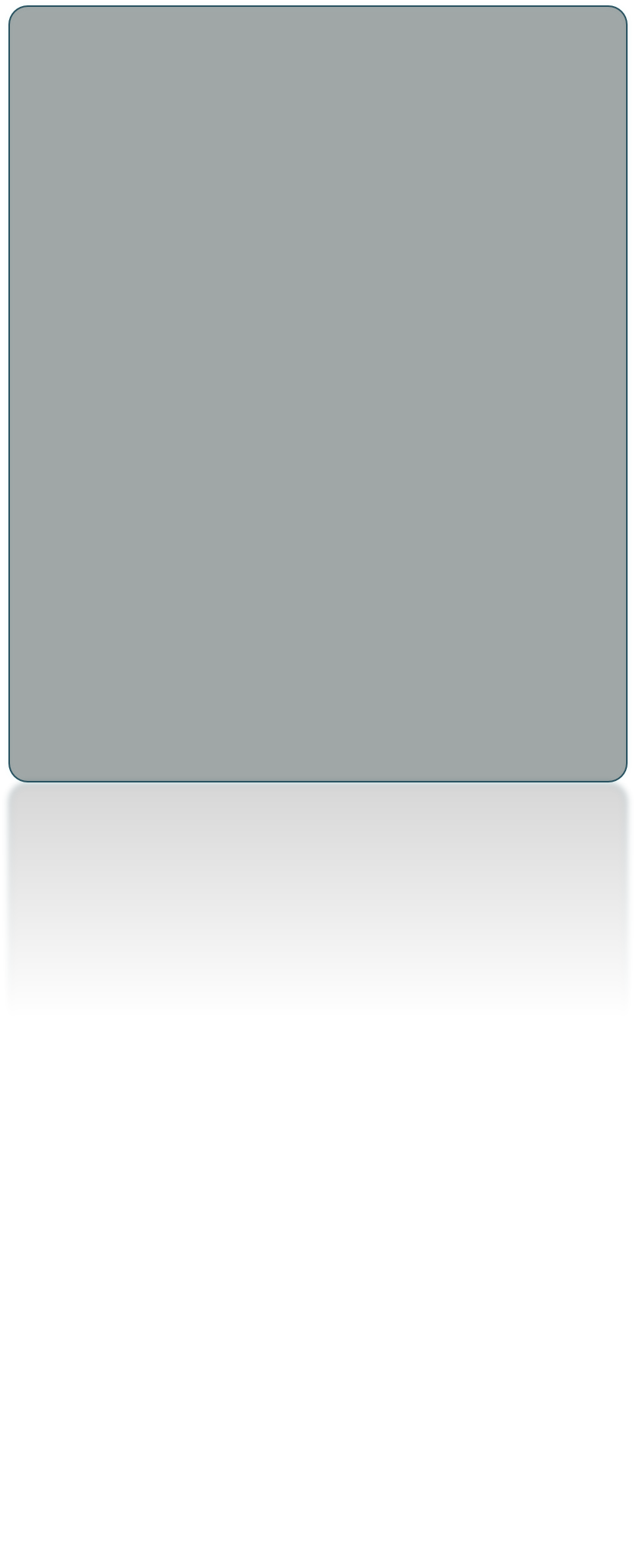 Because you can not buy anything like it, anywhere else. All of our designs are original and unique. We will forever remain a small operation based in Devon, England and will never 'sell out' to become a huge production line-style factory, meaning our products will remain rare and one of a kind.
Each C.I. product is handcrafted one at a time; we take great pride in our work and thoroughly check and test each product to ensure it boasts our all original, unique tone and character.
With each Creber product purchased direct from this website comes FREE worldwide shipping and a One-Year Warranty. We also offer a 30 Day Satisfaction Guarantee, so if for any reason you do not like the item, you can return it to us and receive a full refund, no questions asked.
We strive to give the best, down to earth and friendly service to our customers, so please do not hesitate to get in touch! info@creberinstruments.com
Please deal with us directly; our products are exclusive to the online market, keeping prices low and communication direct and easy. We offer Free World Wide Delivery on all C.I. products, so there is absolutely no need for any middle men.
Simply purchase products directly from this website by clicking ''buy now' on the chosen product's details page. Then follow the steps to complete the PayPal transaction. During this process, you may be asked to supply us with your shipping address and contact details. (These will be kept strictly confidential and will not be used for any other purpose).
Please note we do not accept or ship orders of accessories alone - these can only be ordered in addition to any Creber branded product ordered.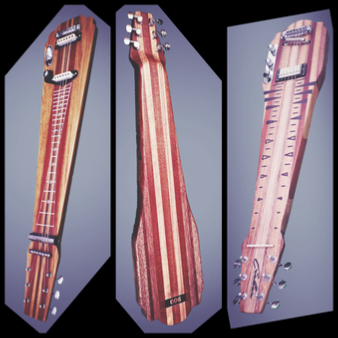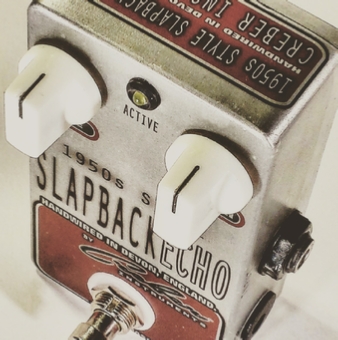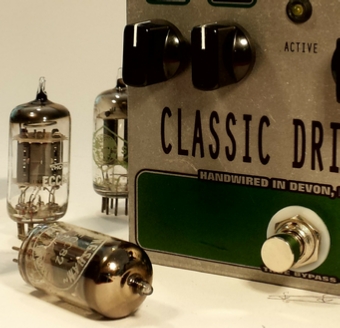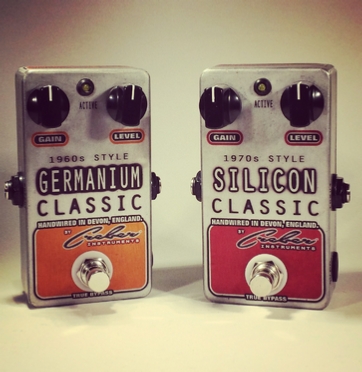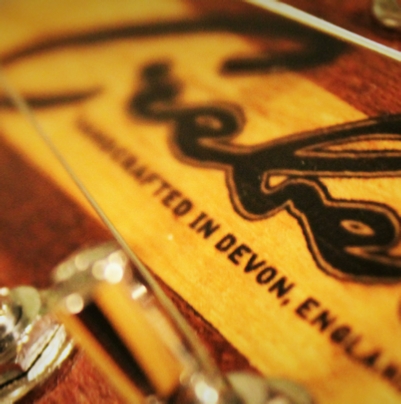 All of our devices have a high input Impedance and a low output impedance meaning it will 'play nice' when chained with other effects. ALL C.I. Pedals are powered by what seems to be the current universal standard power rating for pedals, (a 'Boss' Style) 9 Volts DC, NEGATIVE CENTRE, 2.1mm DC Jack, with a current rating in excess of at least 100mA.
True bypass is the term used to describe how the circuitry of a pedal is totally and physically disconnected from the signal chain when an effect is 'off'. This ensures the guitar signal remains totally untouched when the effect is not active.
Big manufacturers will have you believe that non-True Bypass, 'Buffered' pedals are a necessity - but this simply is not true. We believe this is a marketing ploy, as non-true bypass pedals are FAR cheaper to mass produce. Here at Creber Instruments we believe True Bypass is absolutely a more superior way of managing signals and maintaining tone; the user can decide if and when signal boosting or reinforcement is required.
If somehow you do suffer with tone loss or a weak signal when using true bypass pedals, try using shorter cables, 'hotter' pickups, and/or a booster or compressor somewhere in the pedal chain. Try our 'Clean Boost' to maximise and reinforce signals.
Alternatively you can use 'effects loop selectors' which send and return the signal easily and conveniently at the click of a button, meaning you can 'drop-in' or remove a whole chain of pedals easily. Check out our 'Send & Return FX Loop Selector'.
Germanium and Silicon are two different elements (Ge & Si), both of which can be used to produce transistors. Germanium transistors were popular in the 1960s until Silicon transistors became readily available during the 1970s. Since then, both types have been used in building gain effects and over the decades, a debate has surfaced that there are tonal differences between the two types - even when all other factors are maintained. As with most things musical, it's all very subjective.
Basically, Germanium is said to produce a softer, warmer, and more overdrive-y 'MOJO', while Silicon transistors are said to produce a more aggressive and bright distortion-type tone, and are (supposedly) more consistent across various aspects of their performance.
Also, it's very common for many popular Germanium pedals to not be compatible with other mainstream builders due to the power supply polarity. Fortunately Creber Instruments have designed a reliable, stable and pedal-chain friendly Germanium based pedal which will work with any standard ('Boss style' 9V Negative Centre) pedal power supply; the 'Germanium Classic'. We also have a Silicon version, so you can choose your favourite transistor type, Check out our video which compares the 'Silicon Classic' against the 'Germanium Classic'.

The online market is saturated with copy/clone builders. We want to build something new, original and better than what's already out there.
If you want a 'Tube Screamer' sound, buy a Tube Screamer.
C.I. products are original, unique and rare. The final result is Art; love it or hate it.
Here at Creber Instruments we use our own devices; these final products have been crafted and carefully tweaked to capture what we consider to be the absolute best sounding, reliable musical devices. Each pedal is hand built one at a time and then thoroughly jammed through to ensure its perfect operation. Without sounding too cliché, we are so passionate about sound quality and producing reliable musical tools, we guarantee our devices will meet your expectations …or your money back!
ALL Creber Pedals have the option for a standard PP3 9V battery inside. However, for the sake of the environment and reliability reasons, we encourage you to power all of your devices with an external power supply (i.e. Daisy chain or power bank style).
Please note that in common with other builders, (for ALL C.I. Pedals) the battery is disconnected when the input jack is removed. DO NOT LEAVE THE INPUT JACK CONNECTED WHILST THE DEVICE IS NOT IN USE AS THIS WILL DRAIN THE BATTERY.
As with all things musical, there are no rules regarding effect pedal order and it's all extremely subjective. But let your ears decide; if it sounds good, do it! Here is a general guideline of how we like to organise our pedal chains:
GUITAR >> BOOSTS >> DYNAMICS >> EQs >> SOFT GAIN >> HARD GAIN >> MODULATION >> AMBIENCE >> AMPLIFIER
Modulation and Ambient Effects can often sound clearer if an amp's 'FX loop' is available and utilised. This is because the FX loop is (usually) AFTER the first gain stage of the amp, therefore avoiding overdriving these sounds.
Be sure to try various configurations to establish which arrangement gives the best results.
ALL C.I. Pedals are powered by what seems to be the current universal standard for guitar pedals - a 'Boss' Style 9 Volts DC, NEGATIVE CENTRE, 2.1mm DC Jack. We suggest using a DC supply with a minimum current rating of 100mA.
It is perfectly acceptable to use a cheap, generic multi-voltage DC adaptor power supply to run our devices, though we always recommend using a regulated power supply for noise and reliability considerations. Even though we heavily focus on designing silent and noiseless circuits, various factors can still induce unpredictable interference. You can help reduce these possibilities by using 'power banks' or other specially built supplies with isolated DC outputs, which can dramatically improve things, especially when linking multiple pedals together.
As with most other Pedal manufactures, we do not include a power supply with our devices because we assume that our customers already have their preferred method and devices for powering their pedals. This also keeps the product and shipping costs as low as possible.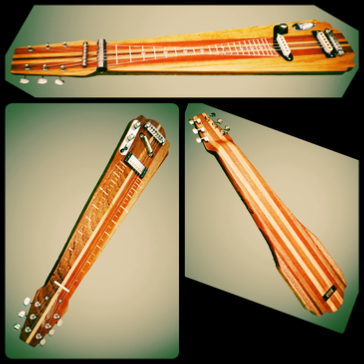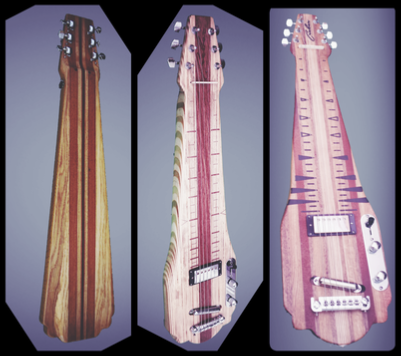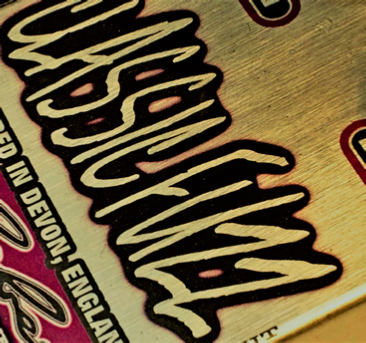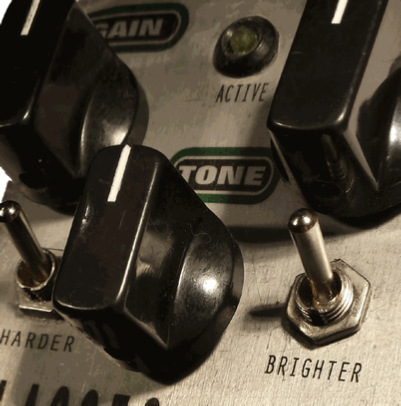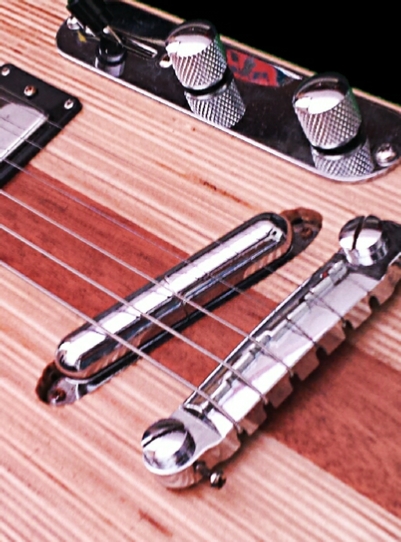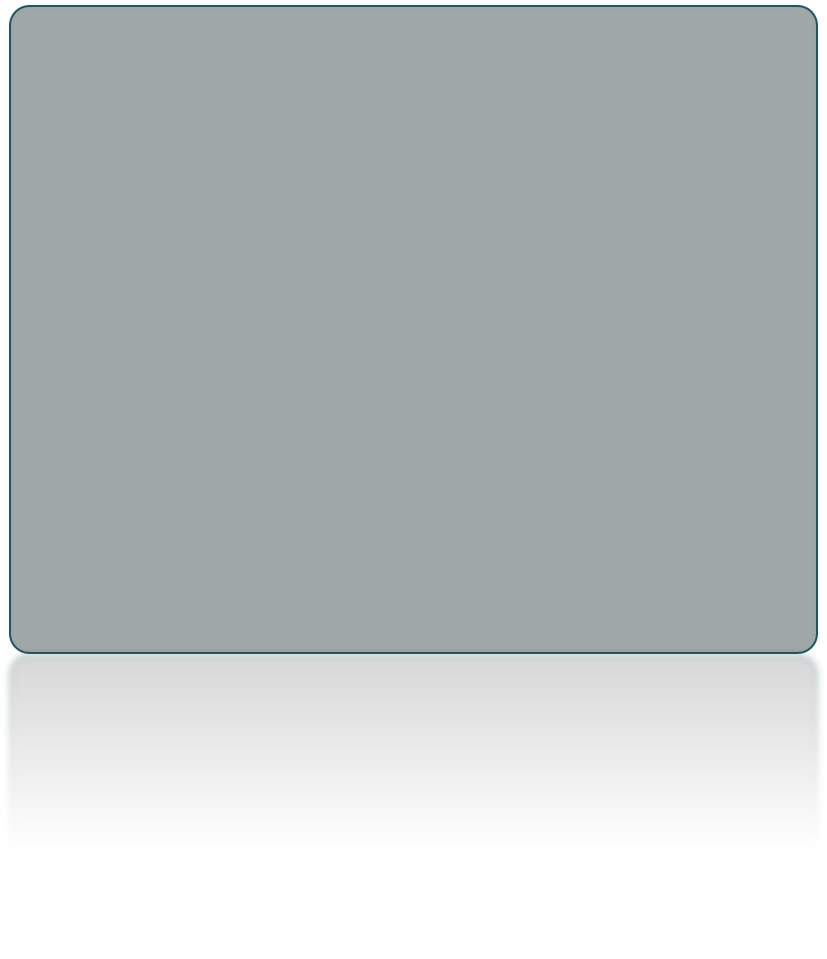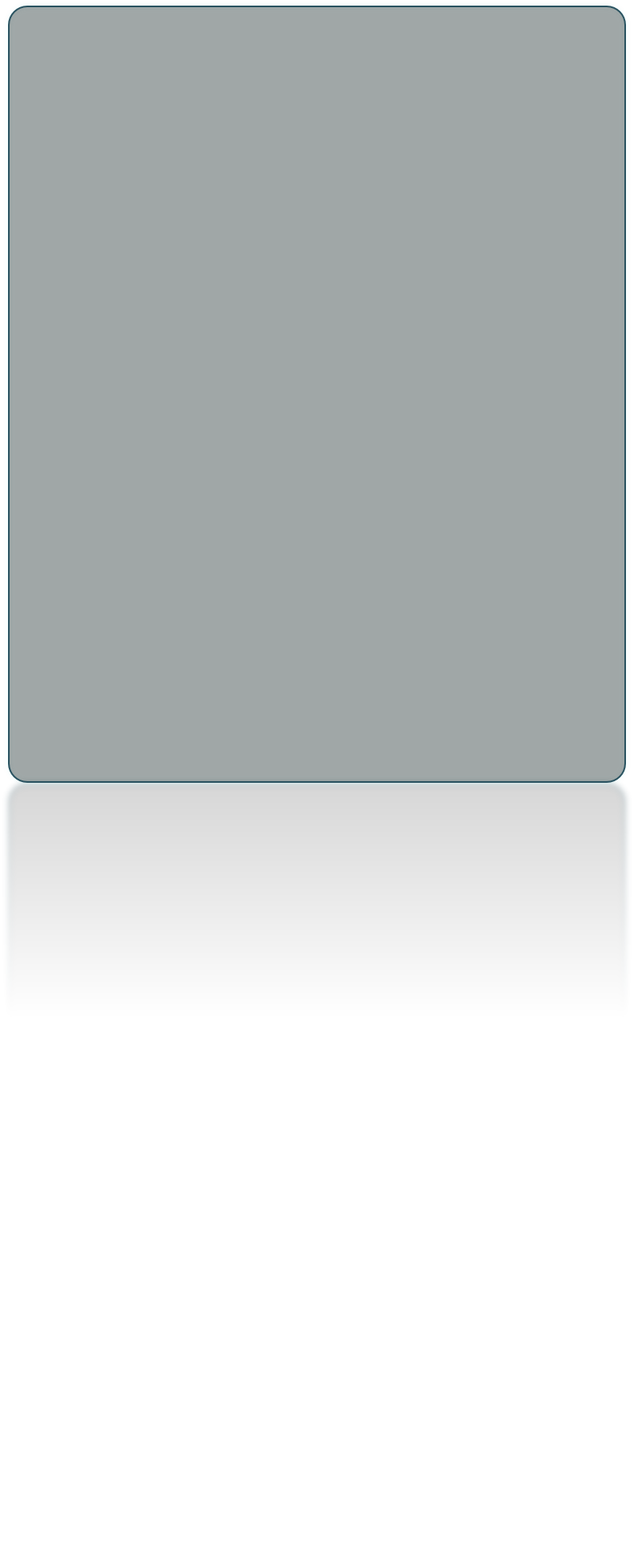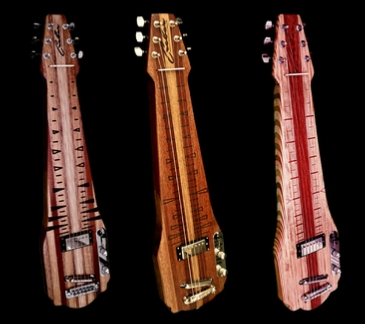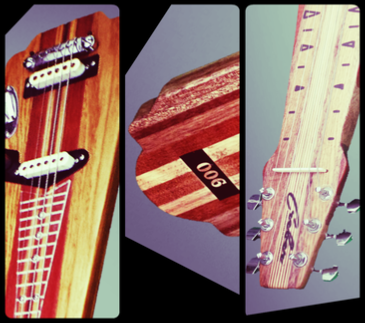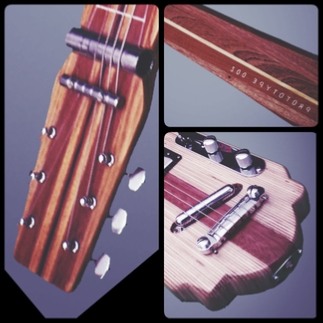 Please refer to the 'Ordering & Payment' page.
Please see the 'Shipping' page.
All packages sent from Creber Instruments are carefully packed and sent via recorded delivery. Creber Instruments cannot be held responsible for goods damaged in transit. In the very unlikely event that your item arrives damaged, contact us (service@creberinstruments.com) AND the shipping company immediately and please include photographic evidence of this damage. You must raise a dispute with the shipping company, and take action from there. This could result in compensation issued to you by the shipping company.
Creber Instruments cannot take responsibility for products damaged in transit. If you are not satisfied with the outcome of this process, the damaged instrument can be returned to Creber Instruments for repair. In this instance, the return shipping and repair costs must be paid by the purchaser or shipping company (depending on the final agreement).
Please also read the 'Terms & Conditions' page.
We do not currently build any custom requests, although we hope to in the near future. If you would like a C.I. Lap Steel with an alternative brand of pickup, get in touch via email. We can arrange to order your desired pickups or if you already have them, you can send them to us to install into your new instrument.
Save a copy of this handy open tuning list!